Company Profile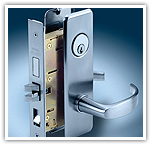 Locksmith Services in Toronto was established with one goal in mind, to bring fast, friendly and superior locksmith services to you, our customer, and all those in need of professional locksmith service anywhere and at all times. Our philosophy was founded on the one true constant of every successful business: that the customer is always number one and customer satisfaction is the key.
Our Mission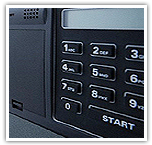 In times such as these we understand your sensitive security needs and the importance of quality and trusted locksmith services, that is why we have always guaranteed our services and are prepared to meet you anywhere you need us, now. We have always distinguished ourselves from other locksmith companies by providing exceptional locksmith skills and services with reasonable prices. Arriving in a speedy and reliable manner has allowed us to build a large and trusting client base of return and referral customers, not just one time users, and that has always made us proud!
Our Staff
Our Locksmith Team

Locksmith Services in Toronto has very professional locksmith services with highly experienced and qualified locksmiths. We are a comprehensive 24 hour mobile locksmith service in Toronto that utilizes only the best and most experienced technicians to meet all of your important locksmith needs, on site and on time. Our technicians are knowledgeable in every type of lock and key product and situation that can present itself and provide the finest in quick and assured locksmith services, in tandem with our responsive and quick acting customer service representatives, who are here for you ANYTIME you need us!

Our highly skilled and trained locksmiths perform most jobs on-site by bringing the shop to you through our convenient and professional mobile service, 24 hours a day. From installing electrified access control hardware, to installing mechanical push button locks, to opening your car, we not only provide the products, we also install them.

We care about customer service

Providing our customers with high quality locksmith products and services have increased our ever growing ranks of satisfied customers. Toronto Locksmith Services has been rewarded with loyal customers that have referred their family and friends to our services. We're passionate about our locksmith services, and this is well shown to our customers. You as our valued customer would feel secure knowing we'll treat all your locksmith needs in a professional way.

Locksmith Services in Toronto customer service is unmatched and our locksmith services team really cares about delivering the best to our customers. By proving to customers that we have the best solution to their needs, we've become the locksmith and security services provider of choice in the greater Toronto area. Earning the trust and confidence of our clients by providing solutions to their vital and confidential key, locksmith and security needs has rocketed us to success.
24 Hour Locksmith Toronto at Your Disposal
Each of us has had a need for a locksmith at some point in our lives. We will require their services to be able to ensure that our security tools which guard our houses and offices are safe. There are locksmiths that work for 24 hours in a day. Sometimes we might be in need of a locksmith to be able to get ourselves out of a lockout situation that we might be in.

In today's world most of us live fast paced lives. We are so occupied mentally that the thing we forget mostly is our keys. It is almost a very tough situation for women when they forget their keys. Guys always tend to find a way in, they can jump in through windows or they would prefer to just break the door down. A locksmith is a woman's best friend. There are 24 hour locksmith services, which are available for anyone who is stuck with a locked door. In fact, these locksmiths are very handy and they can help us during very critical times.

If you live in Canada, you can make use of a locksmith, Toronto based. There are many locksmith companies that are reputed enough to be able to open various branches in different parts of Canada. These locksmith companies are the ones that you can trust. You can trust these companies because they have a reputation for the good work that they do. Most of these chains of locksmith companies offer 24 hour Toronto locksmith services.
Locsmith Toronto - Related Information